To get in touch email me or call (410) 271-5815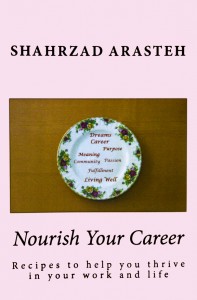 Nourish Your Career   Career advice and recipes (yes, real recipes) to nourish your career and life, from me and 17 other professionals who contributed to my book.
__________________________
Job-Hunt.org is a great site managed by the wonderful Susan P. Joyce  http://www.job-hunt.org/ Here, you'll find anything from information on online job search (how to do it well and safely) to advice and tons of helpful resources on many aspects of a successful job search. Susan has been carefully selecting, evaluating, and updating these since the '90s.
__________________________
Paula Brand (Brand Career Management) is a trusted colleague and friend. https://www.brandcareermanagement.com/  Paula specializes in LinkedIn for career-minded individuals. I love collaborating with her and recommend her with full confidence; we teach workshops together, have co-authored articles, and she is one of the great contributors to "Nourish Your Career".
 __________________________
Alison Doyle is a wonderful career professional I greatly respect, and whose background and experience allow her to give you great advice! You can find her here http://alisondoyle.com/ and here   https://www.thebalancecareers.com/alison-doyle-2058389